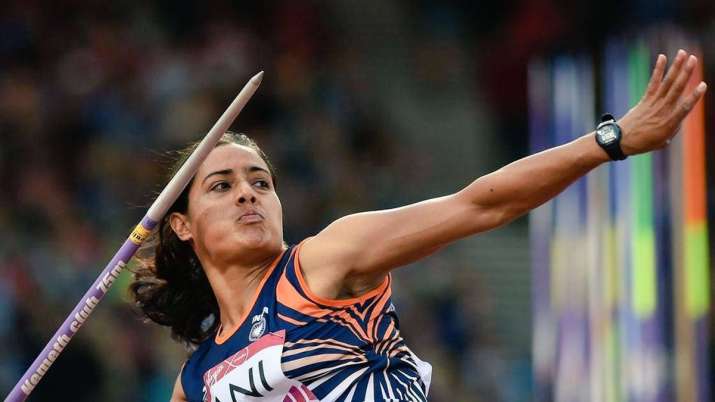 5:33 AM: This effectively means Annu Rani will have to throw close to her national record (63.24m) to book a direct spot in the final. And as mentioned below, it's not something she hasn't done before; most recently at the 2019 World Athletics Championships.
5:30 AM: To update you on the rules for qualification in Group A of the women's javelin throw, thorwers will have to hurl 63m and above to earn direct qualification for the 12-athlete final while an alternate route to qualification is through the best 12 performers of both the groups (A and B) combined.
5:23 AM: Annu is definitely among the favourites to reach the final yet again as she found her best form at the end of June to post a new national record during the National Inter-State Championships in Patiala.
5:20 AM: Annu Rani is surely a name to watch out for as she has been among consistent performers of Indian athletics in this Olympics cycle. While many Indian athletes have often failed to peak at major tournaments, the 28-year-old track and field athlete improved on her national record at the 2019 World Athletics Championships to book her spot in the final. 
5:15 AM: Women's Javelin Throw qualification for Group will start at 5:50 AM. India's national record holder, Annu Rani, has a personal best and season-best throw of 63.24m. Among the notable participants in her group include Rio gold medallist Sara Kolak, who has 68.43m.
5:12 AM: Hello and welcome to the Live coverage of Day 11 of India's action at the 2020 Tokyo Olympics. Tuesday will see India finally opening their campaign in wrestling with 19-year-old Sonam Malik in women's 62kg round of 16 bout. If she goes through to the next round, the quarterfinal will be on the same day. However, the cynosure of Day 11 will be the men's hockey team, who will be up against world champions Belgium for a place in the final and assuring themselves of a first-ever Olympic medal since the 1980 Moscow Games. India will also have two track and field athletes on Tuesday – Annu Rani in javelin throw and shot putter Tajinderpal Singh Toor. Here's all you can expect from the Indian contingent on Tuesday, August 3.